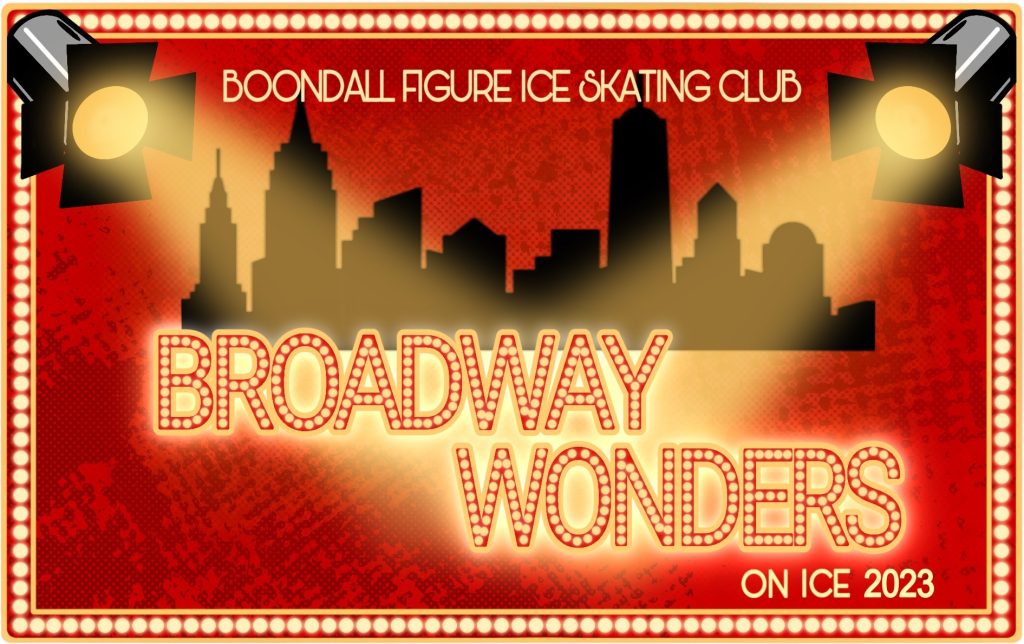 Boondall Figure Ice Skating Club is proud to announce our annual Ice Spectacular is returning in 2023.
This year get your razzle dazzle on at our Broadway Wonders On Ice on Saturday 16th December 2023 at Iceworld Boondall.
Sing along to some of the top hits from popular Broadway musicals including Hairspray, Tina, Charlie & The Chocolate Factory, and Wicked. Fancy a spoonful of sugar? Curious about a famous pickpocket? Want to see A Chorus Line on ice? We've got you covered with All That Jazz and more!
Our cast includes skaters from the littlest kids in Ice Skating Australia's Skate School program, through to adult and senior level skaters, including Queensland and Australian representative skaters.
Our highly talented choreographers from last year, Kate and Vashti, have returned again this year to help make the show one to remember.
We welcome you to join us at Boondall Iceworld for an hour-long celebration of Broadway Wonders. It's a great way to kickstart the school holidays and escape the summer heat. We hope to see you there.
For more information about tickets, go to our Tickets & Information page, or click on the red button above to take you directly to our TryBooking page.
BFISC's Ice Show History:
BFISC was established in 1995. Our mission is to support the development of our skaters from our home rink at Iceworld Boondall, Queensland, Australia.
Our annual show started in 2018 with The Believe Express. 2019 was a musical journey through time from the 1930's right through to modern times. Our 2020 show was a COVID casualty, but we were delighted to return in 2021 with Epic Hits, and 2022 with Sweet, Sweet Music.